Welcome to the Information Page for Dr. Foster's Telephone and Skype Consultations!
About me: I left conventional medicine over 20 years ago when herbs & natural supplements ended my 4-year battle with epilepsy.  I had not taken a single anticonvulsant for the seizures - my complete cure was solely through natural healing.  I now practice natural healing, but have the medical knowledge and background of a conventional MD.  Find out more details about me here.  Find out more about my book Stop the Medicine here.  
The First (Initial) Consultation includes a full history of your health issues, symptoms, family history, diet, stressors, medications and supplements.  After reviewing this information during the consultation, Dr. Foster will provide an assessment and plan near the end of your consultation.  An assessment is Dr. Foster's opinion on what seems to be wrong.  A plan includes the natural therapies/ techniques you can use to help yourself. 
Skype/ Phone: Sessions are conducted via telephone or Skype
Please download and fill out the
New Patient Questionnaire
before your appointment.  (A dropbox account is not needed. Click the x on the pop-up box to close it)
Time Zones - the system is set up to present appointment times in your time zone.  Make sure to double check the time zone of your appointment. 
How Does Dr. Foster Work?  Some of the recommendations include Dr. Foster's Essentials products.  Other recommendations may include  products you must purchase from a health food store, dietary changes, or other techniques which can be very inexpensive or even free (e.g. which juices to drink, water therapy techniques to use in your shower, emotional healing techniques, breathing techniques, visualizations, etc.)
Followup consultations: last either 1/2 hour or a full hour and may include the above recommendations, and in addition, if desired, may include energy healing sessions such as Reiki, Theta Healing or Matrix Energetics.
Natural therapies can take time to work:  

Every person is different, and results can vary widely depending on age, length of time you have suffered from your health issues, diet, lifestyle, stress, sleep, and other factors.  

This session cannot replace medical treatments, therapy or medications.  
Prescription medications should not be stopped except under the guidance of your personal physician.  Stopping  a prescription medication can be deadly.  When in doubt, check with your doctor first. Typically, medications should be tapered slowly over a period of time, and only if symptoms have improved.
Lab tests: Dr. Foster can help you interpret the meaning of your lab tests, but usually does not order any labs for you, mainly because in most cases she does not find them necessary.  If you are worried about the expense of lab tests, we do not require them.  It's not useful to know which type of Candida or harmful bacteria you have in your stool when we have supplements that work regardless of the type of Candida or bacteria you have.
Brand Names of Supplements:  There are many supplements and brands of supplements on the market. Some of them are good and some are not so good, and some may be worthless or even harmful.  Dr. Foster may know about some of them, but cannot guarantee she knows about all the ones you're taking.
Insurance: We're sorry we don't accept insurance, and we cannot accept insurance claims or help you file a claim with your insurance company.
In the contact/request box- Please provide your "Skype" name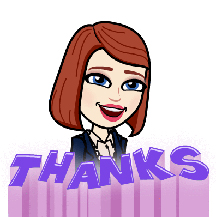 Rated
based on

21

ratings
Write a review
I came to find Cynthia on the internet through her website. At the time I was diagnosed with kidney cancer and was looking for alternatives to traditional...
This was very helpful to us. Dr Foster was able to tie the dots together and give us an understanding of the basic cause of the problem. She didn't just...
More reviews
| | | | |
| --- | --- | --- | --- |
| Mon | 12:00 PM | - | 5:00 PM |
| Tue | 12:00 PM | - | 5:00 PM |
| Wed | 12:00 PM | - | 5:00 PM |
| Thu | 12:00 PM | - | 5:00 PM |
| Fri | 12:00 PM | - | 5:00 PM |